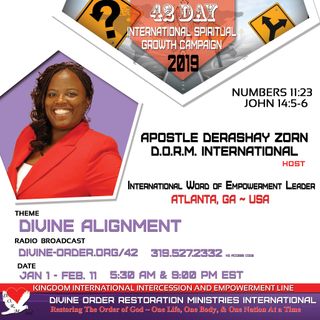 42 Days 2019 - Divine Alignment
42 Days of Divine Alignment
Numbers 11:23 & John 14:5-6 (NKJV)



Welcome Mighty Child of God!!!!

This is a 42 Day International Spiritual Growth Campaign with Jesus in The Divine Alignment for the body of Christ. We will accomplish this through the bond of unity, drawing closer to God and sharing the love of God through acts of kindness, charity, justice, and generosity.